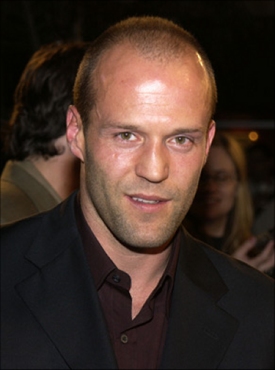 Jason Statham (born on September 12, 1972, in Sydenham, Lewisham, London) is an English actor, known for his roles in the Guy Ritchie crime films Lock, Stock and Two Smoking Barrels and Snatch. Statham also appeared in supporting roles in several American films, such as The One and The Italian Job, as well as playing the title role in The Transporter, Transporter 2 and Crank. Statham is currently working on The Brazilian Job, a sequel to The Italian Job.
Statham dated English model and actress Kelly Brook for seven years but the couple separated.
According to the Internet Movie Database (IMDb), Jason Statham was born on September 12, 1972, in London. Several sources, including The New York Times, have incorrectly reported his birthday to be September 10, 1968,which is in fact the birthday of Guy Ritchie.
Statham is the second son of a lounge singer and dressmaker-turned-dancer who ran a black market operation. He grew up, initially, following his parents' trail to master the art of street theatre, a euphemism for hustling tourists on London's Oxford Street.
This article is licensed under the GNU Free Documentation License. It uses material from the Wikipedia article "Jason Statham"